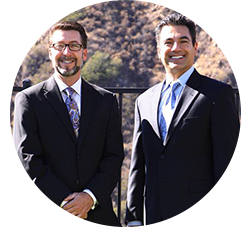 The Mark and Al team is headed by Mark Cofer and Al Jafarkani, licensed real estate brokers with over 60 years of combined experience in residential and commercial real estate, and over 2500 sales transactions.
Mark and Al have created and supervised a small but powerful real estate sales team wherein each individual team member handles the particular aspects of the transaction they are best suited and trained for. The result is a more efficient method than a single real estate agent trying to do it all, and not doing it well.
The most important aspect of the Mark and Al Team approach is that our customers love it. From selling a house, to investing in property and buying your first home, every member of our team strives not only to be excellent, but to be outstanding! Being honest with our customers and providing them the best possible service, is just what we do.
Voted San Gabriel Valley's Best Real Estate Office and/or Real Estate Agent in 2011, 2012, 2013, 2014, 2015 & 2016 by the public in the San Gabriel Valley Tribune, The Pasadena Star News and The Whittier Daily news.